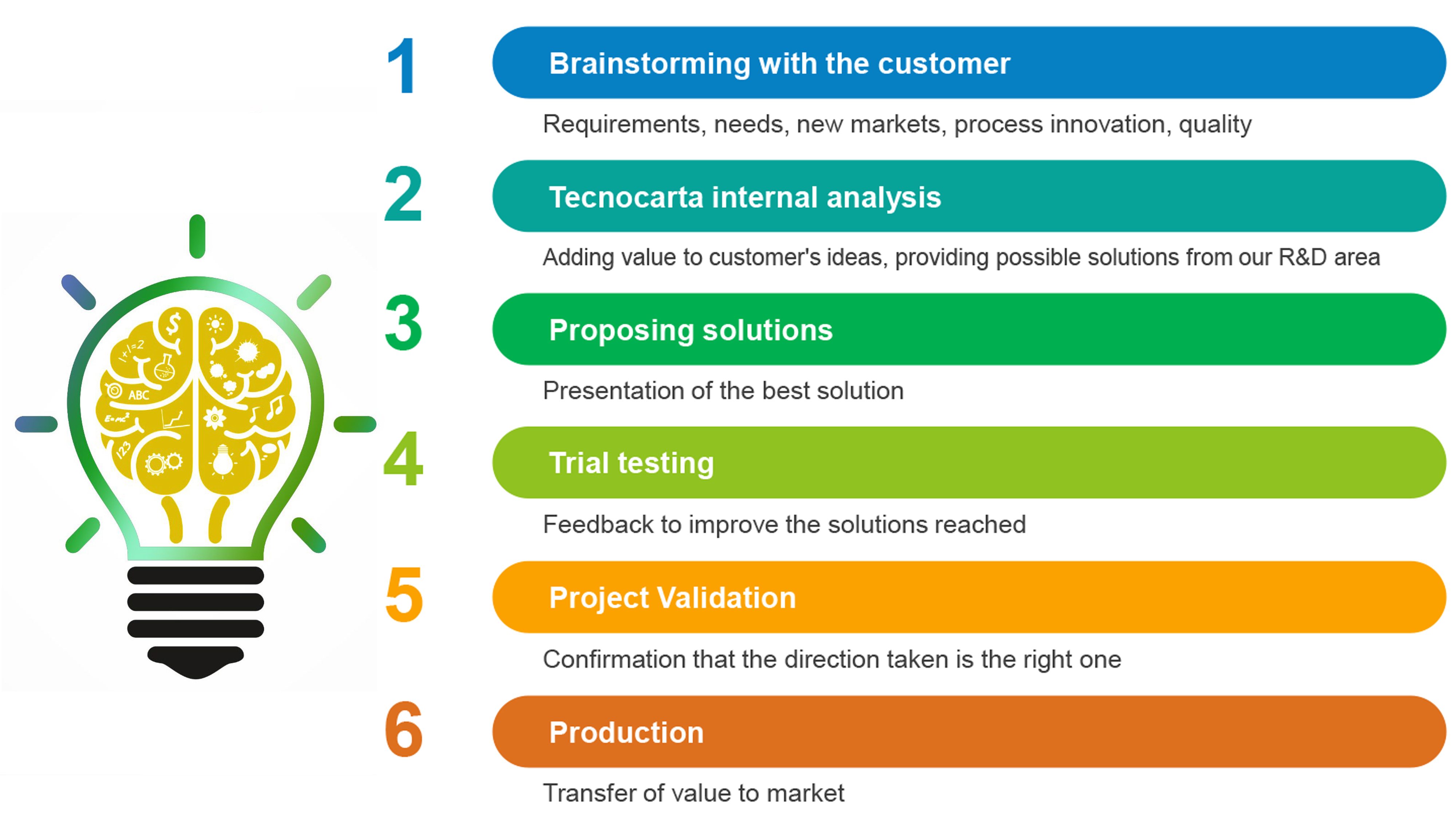 Companies come to us because Tecnocarta products improve their business. They believe in our commitment even though, initially, they may not know all of the engineering, innovation and dedication we put into every one of our processes.
The knowledge we possess in a variety of disciplines is the key to offering our business partners the high level of quality they expect when they work with us. We try to go beyond our output; our goal is to work with you to make each of the phases of production that lead to quality more efficient.
The professionals at Tecnocarta are part of a large company network and the R&D department collaborates with external experts from universities and research institutes alike.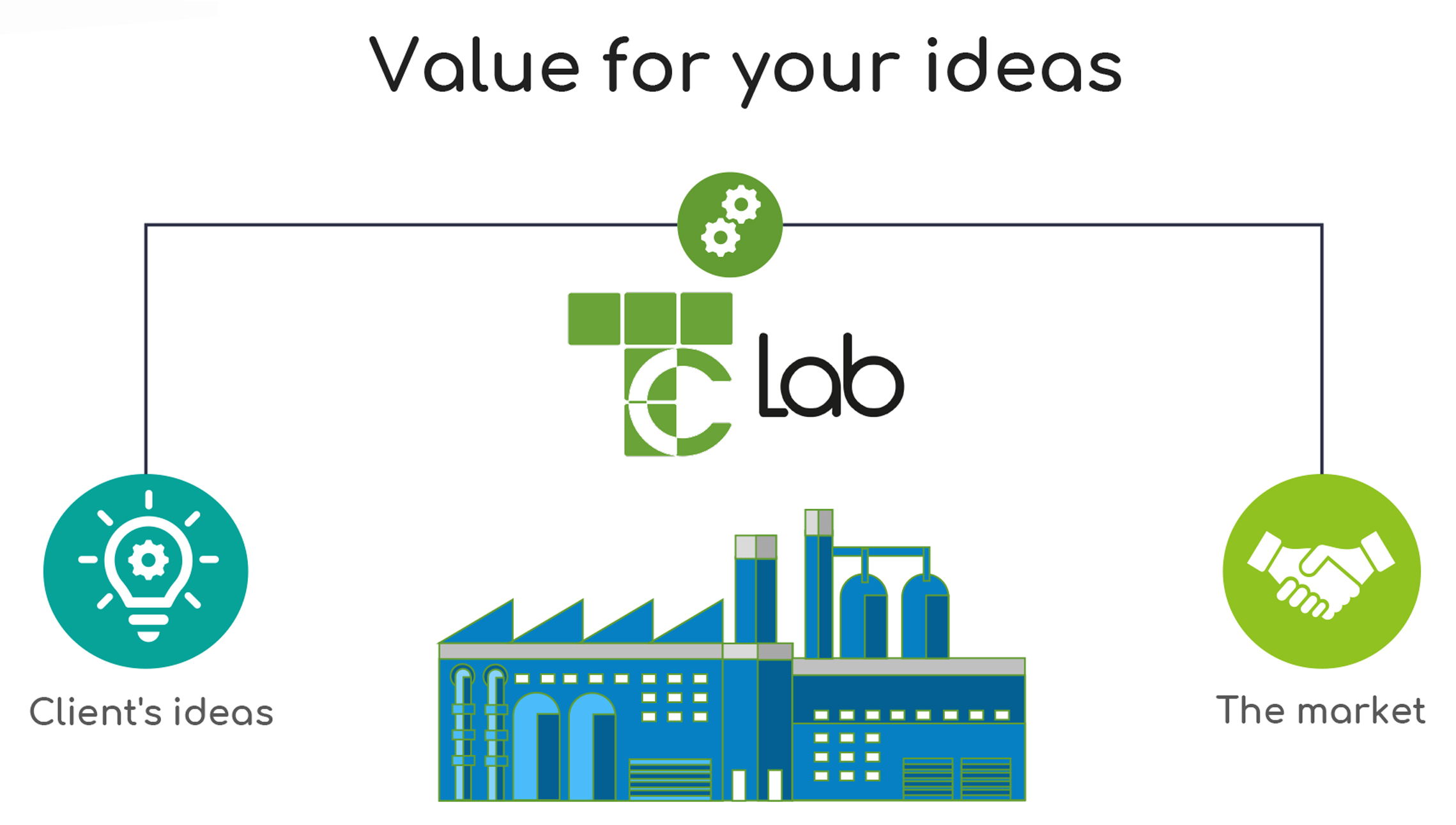 WE CAN HELP YOU CREATE YOUR GREAT IDEA!